Miller MIG/TIG Welder Combo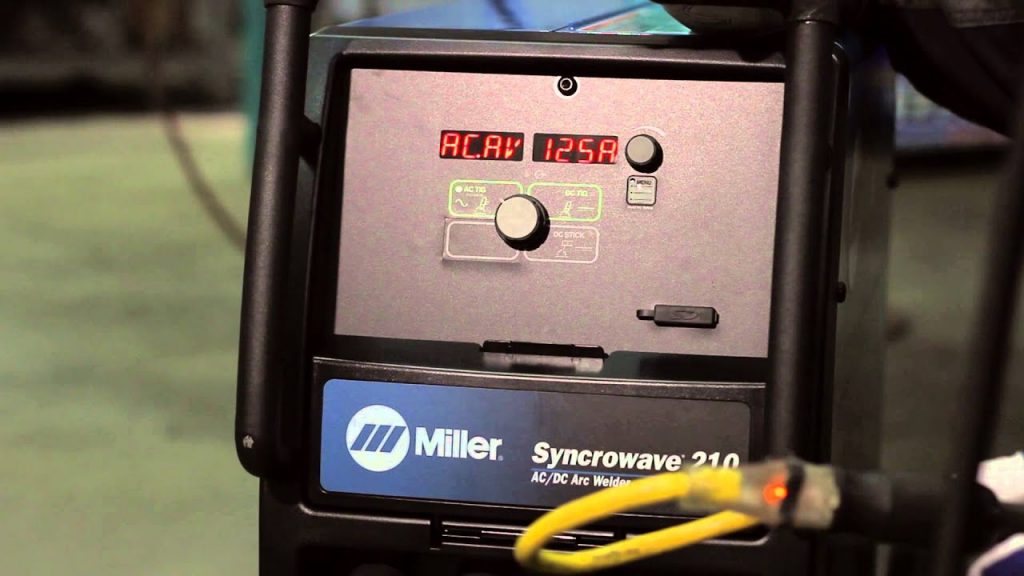 The Miller Syncrowave 210 TIG/MIG is one of those welders that seems to check practically all the boxes. As the title suggests it is almost the complete welder. An inverter welder with both AC and DC settings, it allows you to weld either as MIG, TIG or stick, with the additional benefit of being able to run off either 220 or 110v.
This is a multipurpose welder to die for. Although, obviously not critical, most people will be immediately won over by it sleek good looks. However behind the machines design narrative it is clear that immense though has gone it almost every aspect of the welder It has been carefully designed for both practicality and ease of use. From hidden compartments to store your tungstens through to a big bold controller to easily switch between functions.
Miller Syncrowave 210 TIG/MIG in action
Below is Millers own video demonstrating the machine and its technical aspects:
For a more unbiased view we can look at a couple of real welders personal experiences of the machine.
Another interesting review is provided here by an experienced MIG welder looking to expand his skillset into TIG