Lincoln Electric FC90 Flux Core Wire Feed Welder: Hands on Review
americanindustrialsupl and its partners may earn a commission if you purchase a product through one of our links.
After reading glowing reviews from welders using Lincoln Electric FC90 flux core wire feed welder for small jobs and repairs, we decided to take a closer look At the Lincoln FC90 and see if it was the right flux core welder for small workshops or home use. We were eager to see how this this versatile little 120V welder performed in real-world use and how efficient it was for getting projects done.
Overview of the Lincoln Electric FC90 Welder
Lincoln Electric FC90 Flux Core Wire Feed Welder and Gun, 90 Amp, 120V, Inverter Power Source for Easy Operation, Portable Shoulder Strap, Best for Small Welding Jobs
If you are an avid DIYer and home hobbyist or run a small workshop, you are probably regularly looking for tools that can help me take on new projects. A welder is always a useful tool for any arsenal. If you wanted something portable that you could easily plug in to use around your home or shop. The Lincoln Electric FC90 flux core wire feed welder fits the bill on all these measures.
The FC90 is a 120V, 90 amp inverter-based welder made by Lincoln Electric, a leading name in welding equipment. It features flux core wire welding technology in a compact 18 lb package. The "wire feed" design uses a spool of tubular wire with flux on the inside – as it melts, the flux helps form the weld puddle. This makes it a simple, self-shielding process perfect for my needs as a beginner.
One impressive aspect of the FC90 is its lightweight, portable inverter design. At just 11.25″ x 5.75″ x 17″, it's designed for easy mobility thanks to the included shoulder strap. And since it can plug into any 120V outlet, you don't need special high current connections – it's like taking a miniature welding shop anywhere you need it!
The FC90 also has handy features like infinite voltage control knobs, automatic thermal protection if it overheats, and tool-less wire spool loading. With a 30-90 amp welding range, Lincoln claims it can handle materials from 18 gauge to 1/4″ steel. As a home DIYer, this level of power would be perfect for repairs and basic fabrication.
Deciding on the Lincoln FC90
Key
Value
Product Name
Lincoln Electric FC90 Flux Core Wire Feed Welder and Gun
Brand
Lincoln Electric
Model
FC90
Item Weight
15.82 pounds
Product Dimensions
11.25 x 5.75 x 17 inches
Input Power
120/1/60
Rated DC Output
80A @ 30%
Welding Range
30-90A DC
Wire Diameter
0.030″ or 0.035″
Welds
18ga. to 1/4in.
Price
$249.00
Description
Plug in the Century FC90 flux core wire feed welder anywhere common 120-Volt input power is available. The small lightweight inverter design allows for portability perfect for small weld jobs.
Features
– Lightweight and portable
– Automatic thermal protector
– Easy to turn control knobs
– Shoulder strap for portability
– Inverter power source
– 30% duty cycle at 80 Amp
– 120-Volt input power
– 30-90 Amp range
Lincoln Electric FC90 Flux Core Wire Feed Welder
If you are home DIYer wanting to add welding capabilities to your tool arsenal, or a small workshop looking for a small portable machine you can spend quite a bit of time researching which welder would best suit your needs and budget. There are a lot of options out there, from cheap welders under $100 to professional-grade welders costing thousands. When looking for the most practical machine that could cover a variety of welding tasks we considered MIG, TIG, stick, and flux core wire feed welders trying to balance power, portability, and ease of use.
A few key factors we focused on in my search were:
Portability – I wanted something fairly lightweight I could move around my garage or take to a project site. Lugging around a giant welder wasn't very appealing.
120V input power – I didn't have 220V in my home garage, so I needed something able to plug into a standard outlet without tripping breakers.
Duty cycle – As a hobbyist, I didn't need a welder running for hours straight. But I still wanted decent duty cycle in the 20-30% range.
Ease of use – As a beginner, I wanted something with straightforward controls and setup that I could learn on. Nothing overly complex.
After comparing models like the Hobart Handler 140, Forney Easy Weld 261, and yesWelder MIG 205, we ultimately selected the Lincoln Electric FC90 as the perfect flux core wire feed welder for my needs. Here's why I chose it:
Lightweight at 18 lbs – Very portable thanks to the compact inverter design. Easy to move around my small garage shop.
120V plug – No need for 220V wiring, I could use any normal outlet.
Lincoln brand reputation – A leading name in welding manufacturing. Reliable quality.
30% duty cycle at 80A – Reasonable duty cycle for my small projects.
Thermal and overload protection – Important safety features.
4 and 5 star reviews – Lots of satisfied reviews from hobby welders and DIYers.
For the price, features, and portable convenience, I felt the Lincoln Electric FC90 was the ideal flux core wire feed welder to start learning with. And I was eager to join the ranks of hobbyists getting great use out of this versatile little 120V welder!
Using the Lincoln FC90 Welder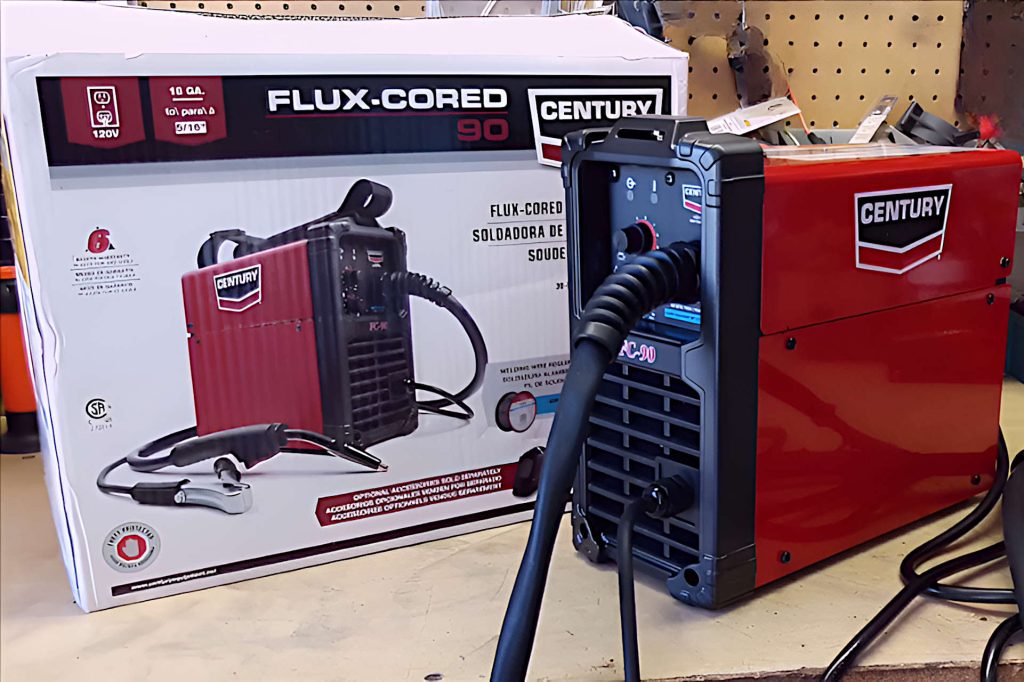 After eagerly awaiting the delivery of the Lincoln Electric FC90 flux core wire feed welder, we were excited to finally unbox it and see how well it could perform. We tried to look at the machine from the point of view of a non professional welder and took things slow, including carefully reading the manual to see how comprehensive it was before striking the first arc.
Unboxing and Setup
Unboxing the FC90 was quick and easy. The package included the welder unit, 10ft power cord with plug, 8ft gun cable, ground clamp cable, shoulder strap, and sample spool of .030″ NR-211 flux core wire. I also picked up a full spool of Lincoln Electric InnerShield NR-211MP wire. The page we chose also included a welding helmet, gloves, and clamps, although you can purchase just the welder.
Assembly was very straightforward – the shoulder strap was easy to attach, loaded the wire spool onto the easy access top mount, threaded the wire through the gun liner, and attached the cables. The manufacturer claims "tool-less spool loading" and they weren't kidding – no tools required. In under 10 minutes we were ready to start welding.
Adjusting Settings and First Welds
For the first welds, we prepared some scrap 14 gauge steel pieces to practice on. We carefully set the wire speed and voltage knobs based on the machine's settings chart. Too fast of wire speed or voltage can blow through thinner metal.
The first few small beads were ugly globs of silicon! But after adjusting down the wire speed and finding the right angle and travel speed, I laid down some passable welds. The sound of that first clean "fizz" as the arc ignited was so satisfying. With a little practice, we were able to zig-zag longer welds across our scrap pieces.
Welding Different Metals and Joints
Once we got the settings and technique dialed in, We experimented welding different thicknesses of steel. The FC90 handled 3/16″ angle iron and 1/4″ plate surprisingly well thanks to the adjustable voltage control. we were even able to fill a 6″ long fillet weld on 1/4″ steel without the thermal protector tripping.
For different joints like T-joints or lap joints, we had to reposition my angle of approach and travel speed. But the FC90 provided a smooth, consistent arc making it easy to adapt to different welding positions.
Overall, we were pretty impressed with how capable this little 120V flux core welder is. Even for a novice it is likely you could be up and running, repairing equipment and making projects around the shop and quickly acquiring new welding skills!
Performance and Ease of Use
Now that we've spent some time laying down welds with my Lincoln Electric FC90, We wanted to provide some feedback on its overall performance and ease of use. These are key factors for a welding beginner like me when learning how to make quality welds.
Welding Performance
We've been very impressed with the performance of the FC90 considering its small 120V flux core wire welder design. It provides a smooth, consistent arc that makes it easy to achieve good welds once you dial in the settings. The arc has minimal splatter and smoke compared to some entry level welders I tried.
It penetrates well on thin gauge steel and it can even fill 1/4″ fillet welds on thicker stock by carefully adjusting the voltage knob. You have to have a slower travel (go slower) on heavier sections to avoid blow through but the infinite voltage control is handy.
We even successfully welded up a custom trailer hitch receiver to mount my bike rack using some 3/16″ angle iron. The welds came out looking professional thanks to the smooth arc characteristics of the FC90.
Portability
The lightweight design and included shoulder strap make the FC90 incredibly portable. It can easily carry it around my garage or driveway. And thanks to the 120V input, You can use extension cords to weld outdoors far from an outlet. This flexibility should prove invaluable for many projects.
Controls and Settings
The control panel on the FC90 is simple, with just a power switch, amperage knob, and voltage knob. Adjusting settings is very easy – It is always advisable to first refer to the settings chart and dial it in. If welding a new material, you can do a few test welds first to fine-tune.
The automatic thermal protection shuts the welder down if it overheats from too long of welding periods. It needs five minutes to cool down before starting again.
Overall, this is one of the most beginner-friendly welders we've used. The controls are intuitive, and it performs well for a 120V flux core wire feed machine. Thanks to the performance of the Lincoln FC90 provide you should be able to produce quality welds.
Pros and Cons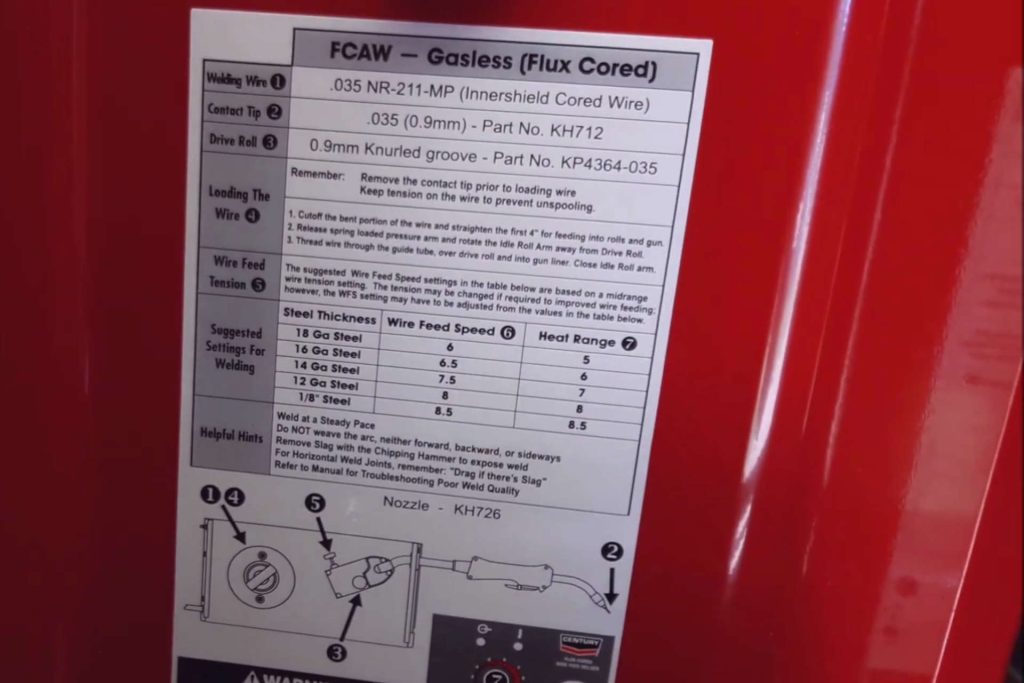 Now that we've spent some quality time with the Lincoln Electric FC90 flux core welder, here is a summary some of the main pros and cons we have noticed that a novice welder might come across using this machine. Identifying both the advantages and limitations helps provide a balanced review.
Things We Liked
Lightweight and portable – At just 18 lbs with a shoulder strap, it's designed for easy mobility around the shop or garage.
120V input – No need for special wiring, I can plug into any household outlet. Makes it very convenient.
Easy controls – The knobs allow quick adjustment of voltage and wire speed for different materials.
Decent arc – Provides a smooth, consistent arc with minimal splatter for nice bead appearance.
Thermal protection – Automatically shuts off if overheating which is an important safety feature.
Affordable – Delivers good value for hobbyists and DIYers at this price point.
Things We Didn't Like
Lower capacity – Long welds or heavy fabrication requires rest time for cooling off. Extended duty cycles would be nice.
No gas MIG – Flux core only, no gas shielding capabilities limits certain applications.
Spool tension – The wire spool tensioner seems ineffective at keeping the wire tightly wound.
Overall, the FC90 delivers impressive welding abilities in a compact 120V flux core wire feed package. I'm able to make quality welds without breaking the bank. For the needs of a welding novice taking on small projects, it provides fantastic value. We would recommend it to any hobbyist looking for an affordable, portable welder.
Final Verdict: Lincoln Electric FC90 Flux Core Wire Feed Welder
After spending several weeks using the Lincoln Electric FC90 flux core wire feed welder for various projects around my home shop, Below we have given some final thoughts on this compact, 120V welding machine.
Value for the Money
For a hobbyist like me just getting into welding, We think the FC90 provides excellent value. It delivers decent welding performance in a portable package at a very affordable price point. For light fabrication and repairs, it has all the power I need as a beginner.
The convenience of plugging into 120V standard outlets thanks to the inverter design makes the FC90 super versatile. It can be used for everything from trailer repairs to welding up custom racks and brackets. The portability is great for tackling projects around the house and farm.
For the price, features, and quality, we definitely feel the FC90 is an excellent choice for DIYers or novice welders not yet ready to invest in a professional setup.
Lincoln Electric FC90 Flux Core Wire Feed Welder and Gun, 90 Amp, 120V, Inverter Power Source for Easy Operation, Portable Shoulder Strap, Best for Small Welding Jobs
When It's the Right Choice
This compact flux core wire welder really shines for small, portable welding jobs. The lighter duty cycle and output capacity make it well-suited for:
Minor repairs and maintenance
Custom fabrication of brackets, racks, trailers, etc.
Arts/crafts welding of thinner materials
Home DIY projects
For heavy duty welding or commercial work, a more powerful 220V MIG with higher capacity would be a better choice. The FC90 fills the niche for portable, around-the-house welding perfectly.
Who We'd Recommend It For
Based on my experience, We think the Lincoln FC90 is an excellent choice for:
Beginner or hobbyist welders like me
Homeowners needing to tackle minor repairs
Artists/crafters welding smaller sculptures or projects
Farmers/ranchers needing portable welding for equipment
Auto enthusiasts, especially off-road/racing
It has all the capabilities needed for most basic fabrication and repair work without breaking the bank. For anyone doing smaller scale welding, the FC90 is a perfect machine to learn on and should meet most needs for years to come as your welding skills improve!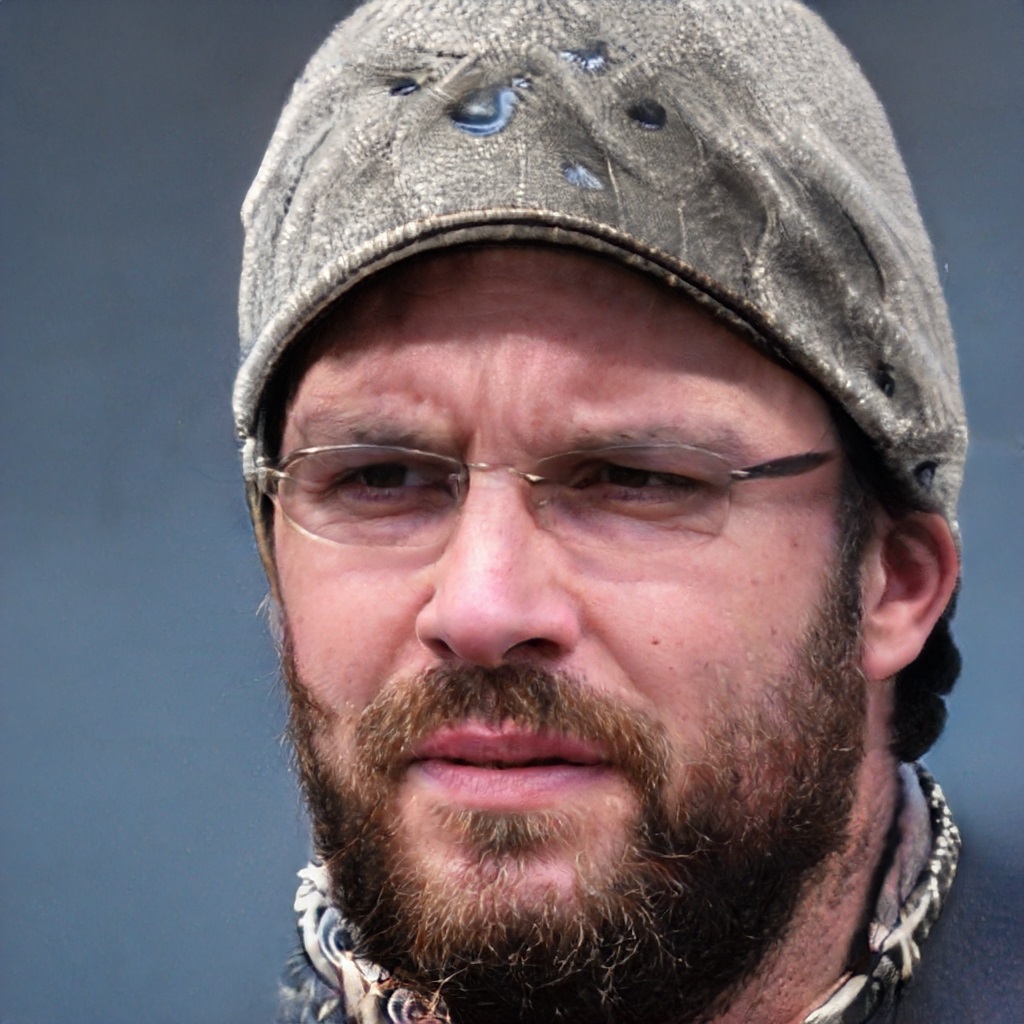 I've been involved in the welding industry for over twenty years. I trained in various engineering shops working on various projects from small fabrication and repairs through to industrial projects.I specialize in welding aluminum and food grade stainless steel and an now run an engineering shop fabricating equipment for the food industry.